Captain John Conway at your service!
If you are looking for a professional angler who knows the exclusive spots for an incredible fishing or sightseeing experience you have found him in Captain John Conway! Captain John has over 30 years of knowledge about the history and nature surrounding his home in beautiful Southwest Florida.
Born in Pennsylvania, Captain John grew up on Florida's Gulf Coast and has traveled extensively around the world learning about fishing, nature, cultures and people. When he's not fishing he's likely to be outdoors boating, skiing, camping – or just relaxing with his wife, daughter, son, family and friends.
Captain John specializes in taking families, couples, and all fun-loving groups out on the water for amazing fishing and leisure adventures. Whether you're a local or just in town to have a blast, you'll Reel In a FIN-tastic Time with a Conway Charter expedition.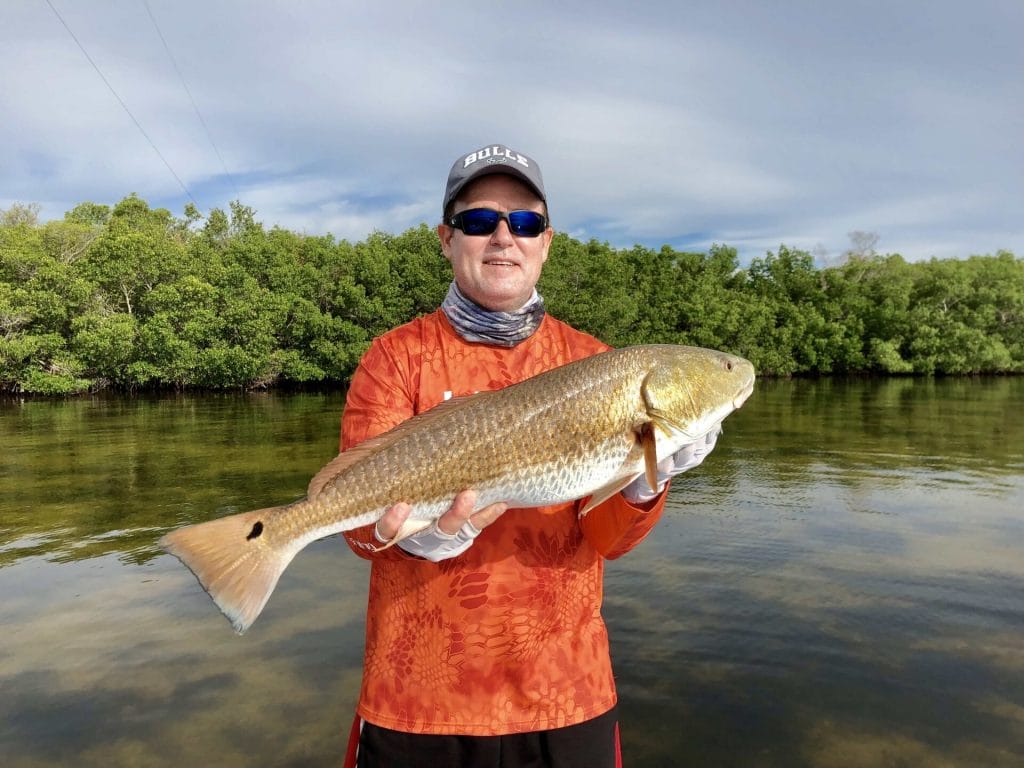 Charter Boat and Equipment
23 Ft. Bay Reef Key West which allows the Captain to boat in shallow waters and see fish from a distance.
Fishing Equipment: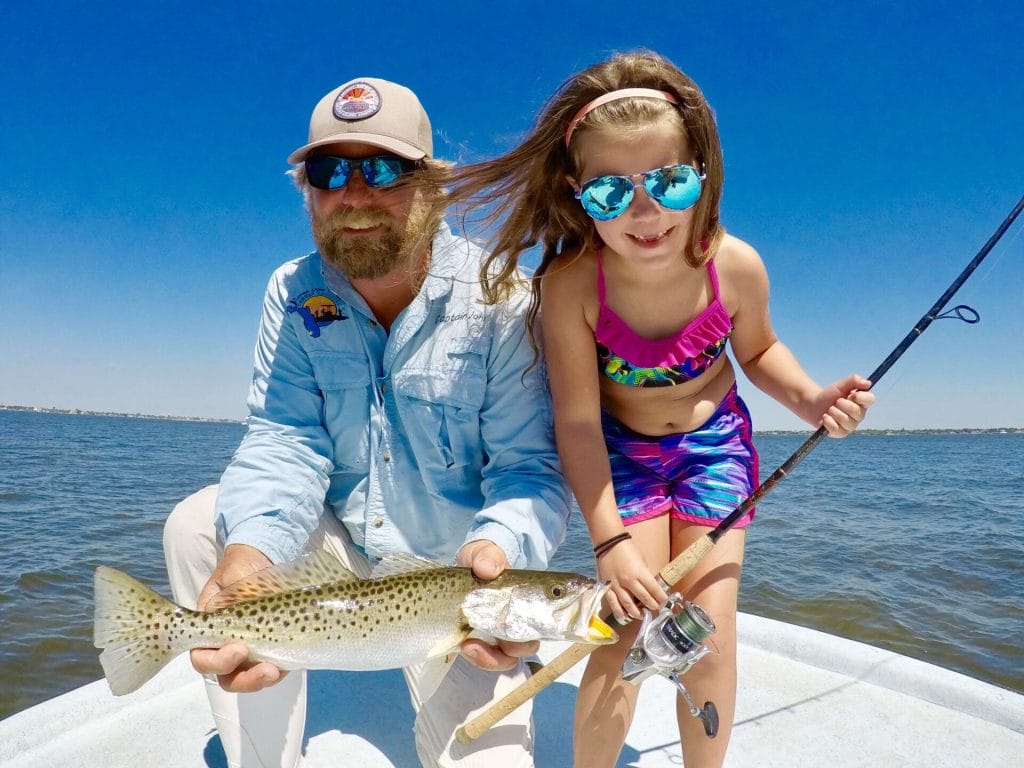 "Just wanted to give you a shout out about our fishing trip a few months ago. We had such a wonderful time. You guys really know your fish!!! I was actually sick of reeling them in!! I never saw so many grouper and snook in one day. I've been on a lot of fishing charters; and you guys are by far the best in SWFL!! We got some great pics too. Can't wait to go out with you guys again!! 5 stars!!!!"
Matt
"John was extremely proffessional he took the extra time to teach the kids (ages 8 and 9) how to bait and cast etc correctly which gave the adults not MORE TIME TO FISH but rather MORE TIME TO CATCH!! He had spot after spot very close together, so if one spot started to get a little slow, off to the next spot and BAM! it was seamless. No question I will use Conway Charters in the future."
Mike
 "Great guy to fish with!!! Just bought a place down in Cape Coral and needed someone to show us how to navigate and fish the backwater and Gulf. Luckily I got in touch with John at Conway Charters and he showed us the ins and outs of boating and fishing. The first time we used Conway was just to fish and he landed us on 4 different species in the winter time. After we purchased a boat, we called up Conway to take it out with us and teach us navigation and safety on our vessel. John was very accommodating and knowledgeable (a decent conversationalist as well). I would definitely use his services again and again."
Jeff
"What a great time! Thanks Captain John for such a wonderful time out on the water. We had a great time Tarpon fishing with you and can't wait to do it again next year!"
Jason
"Shells, Shells and More Shells!!! What an awesome time!!! Captain John took us to Sanibel Island, which is the top shelling spot in Florida! WOW…..sooo many shells! Big and small! I now have beautiful jars full of them to decorate my home!
We had a fantastic family day with our 12 year old! It was so terrific I even purchased a fishing charter gift certificate for my father, son and husband for a "boys day" of fishing even though my father has his own boat! There is nothing like going out on the water with such a professional, experienced and fun Captain! Will post again once they get back! Thanks Captain John!"
Stacey
"A Fin-Tas-Tic Time! It was a great time with lots of laughs. I cant wait to go on another ConwayCharter. Its something to look forward to in SWFL. Great fishing, very nice Captain that makes you feel right at home. Not a dull moment. Par excellence. 5 stars"
Mike
 "A GREAT EXPERIENCE !!!! My wife and I did the sightseeing tour, Captain John picked us up and dropped us off right at our dock at home, learned all the great spots to take out boat to, and had lunch at Cabbage Key, which can only be reached by boat. Very professional and knowledgeable about the local waters. Highly recommended."
Roy & Laurie
 "Great Captain! Went out on the water with Captain John and had a terrific time, not only did we catch a ton of fish but he was also very knowledgable about the area and fishing in general. We caught lots of trout, a couple ladyfish, two small redfish and a big snook! Captain John kept us busy all day long."
Mark